In January 2017, the Hood River area was hit hard by snowstorms as well as an ice storm. Earlier this week when I was driving through town, the main roads were in fairly good shape; smaller side roads not so much. The amount of snow still remaining is pretty impressive, as the following pictures show.
This huge pile of snow is in the Hood River Supply parking lot in the Heights. Across the street, cars were plowed in to clear space for customers.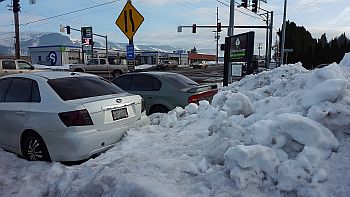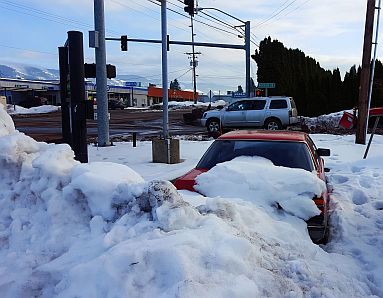 In the Cascade Eye Center/Domino's parking lot, the snow berm towers over vehicles.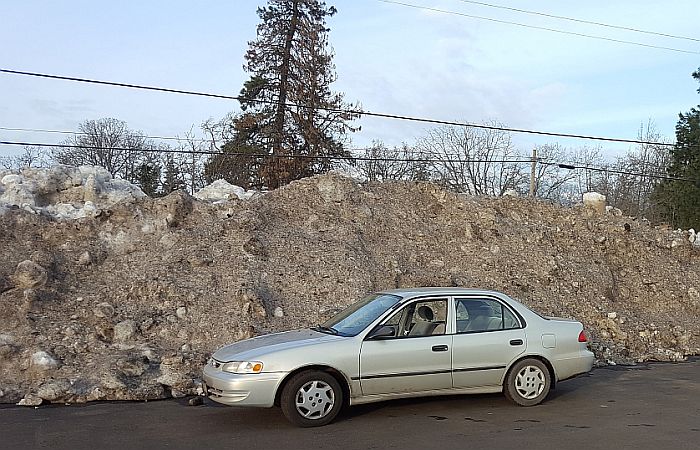 Residential side streets are more of a challenge. The picture below is on Sherman Ave, off 9th.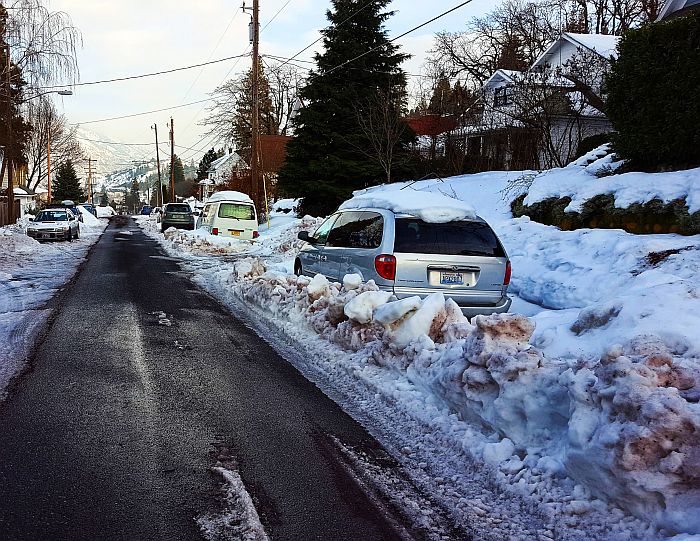 The berms in front of the County offices are smaller but still difficult to navigate. A pathway has been provided to allow easier access.

More snow forecast for the end of the week. Anyone ready for spring?
.