I saw an interesting article, Oregon Average Property Tax Rates by County - Oregonian April 04 2017 by Elliot Njus, this weekend. It showed the Average Property Tax Rate for each county. The Average Property Tax Rate was calculated per $1,000 of residential real estate and land, data from the Oregon Department of Revenue.

The highest average property tax rate is in rural Wheeler County (population less than 2,000). The lowest average property tax rate is in rural Josephine County. Interesting the highest and lowest average property tax rates are both in rural counties.
Wasco County ranks 10th, while Hood River ranks 24th. Close by Sherman County and Gilliam County rank 27th and 35th, respectively. To the west, Clackamas County and Multnomah County rank 15th and 19th, respectively.
The article also includes a very informative video of Oregon's property tax history.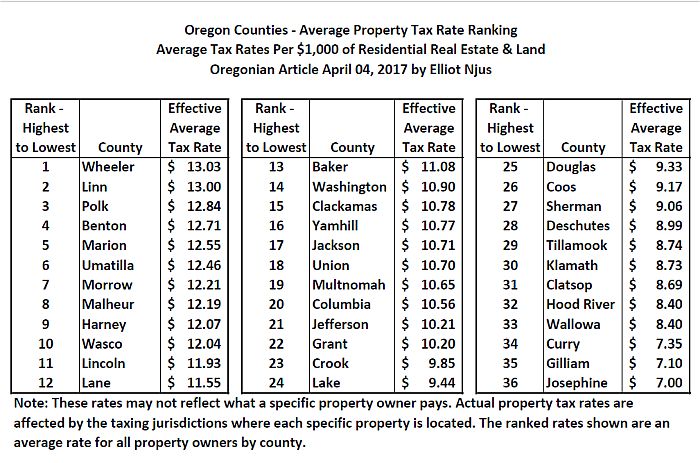 I encourage you to view the video on Oregon property tax history. The current property tax system is widely viewed as unfair and is likely to see legislative activity.