Oregon voters legalized marijuana with the passage of Measure 91 in 2014. As of October 15, 2015, it was legal for marijuana to be sold to recreational users through legal dispensaries in Oregon. The Oregon Liquor Control Commission (OLCC) was tasked with establishing a regulatory structure to manage marijuana legalization.
Hood River County has seen significant growth in the production and sale of legal marijuana since the passage of Measure 91. There are marijuana grow facilities in Hood River County, with more in the approval stage. The Hood River County Zoning Ordinance regulates land use in the unincorporated areas of the County. This includes the marijuana growing/production (recreational and medical) processing and retail sales activity.
The Hood River County Community Development Department is responsible for managing marijuana regulations in the county. They are located at 600 State St in Hood River; their phone number is 541-387-6840. They have published a 2-page document, Marijuana in Hood River County, which provides an overview of the regulatory process.
If you are looking for land to grow marijuana, the Hood River Community Development Department can assist you in the permitting and regulatory process. I can help you find the right property for your approved marijuana farm. Call me at (509)-540-1309.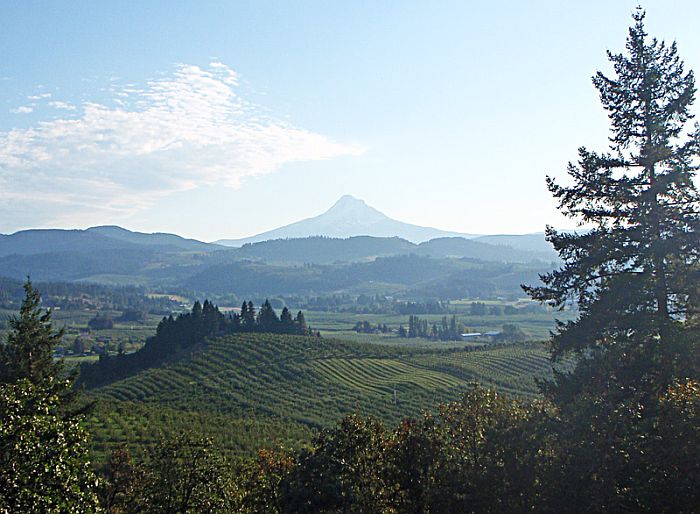 The above picture is not a marijuana farm; just a view of Hood River Valley orchards looking towards Mt Hood.