Blood Donation in The Dalles
Reminder - The American Red Cross is having a blood drive in The Dalles on August 7, 2017. Please donate as you could help save a life. Blood drives are at the following times and locations:
Monday, Aug 7, 2016, 10am - 3pm: Columbia Gorge College Building #2, 400 E. Scenic Dr, The Dalles, OR
Not able to make the August 7, 2017 blood drive? You are in luck, there are three more blood drives in The Dalles during August 2017.
Tuesday, August 8, 2017, 10:30am - 3:30pm: Mid-Columbia Fire & Rescue, 1400 W 8th, The Dalles, OR
Monday, Aug 28, 2016, 12pm - 5pm: Gateway Presbyterian Church, 1111 Dry Hollow Rd, The Dalles, OR
Tuesday, August 29, 2017, 1pm - 6pm: St Peter's Parish Center, 122 W 10th St, The Dalles, OR

To donate blood, you can sign-up here. Input your Zip Code in the Blue or Red box where indicated. Then follow the steps to sign up and donate blood.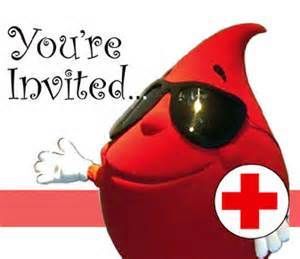 Here are some facts about blood needs and why your donation is important:
Facts about blood needs (from American Red Cross website)
Every two seconds someone in the U.S. needs blood.
Approximately 36,000 units of red blood cells are needed every day in the U.S.
Nearly 7,000 units of platelets and 10,000 units of plasma are needed daily in the U.S.
Nearly 21 million blood components are transfused each year in the U.S.
The average red blood cell transfusion is approximately 3 pints.
The blood type most often requested by hospitals is type O.
The blood used in an emergency is already on the shelves before the event occurs.
It is estimated that sickle cell disease affects 90,000 to 100,000 people in the U.S. About 1,000 babies are born with the disease each year. Sickle cell patients can require frequent blood transfusions throughout their lives.
According to the American Cancer Society, more than 1.69 million people are expected to be diagnosed with cancer in 2017. Many of them will need blood, sometimes daily, during their chemotherapy treatment.
A single car accident victim can require as many as 100 pints of blood.