In the Wasco County real estate market, conditions are changing as more homes become available. In fact, the available inventory is the highest it has been since July 2015. Based on the most recent sales activity, there are over 5 months of housing inventory available for sale. This is quite a jump since the end of August 2017, when the available inventory was only 2.9 months. This is an opportunity for buyers given more inventory and a slowdown in sales.
September 2017 saw an increase in Active Listings with a decrease in Closed Sales and Pending Sales, according to the Regional Multiple Listing Service Market Action report. This led to an increase in available inventory of 11% over August 2017 and a 19% increase over July 2017. Pending sales decreased by 25% and Closed Sales decreased by 40% compared to August 2017, respectively.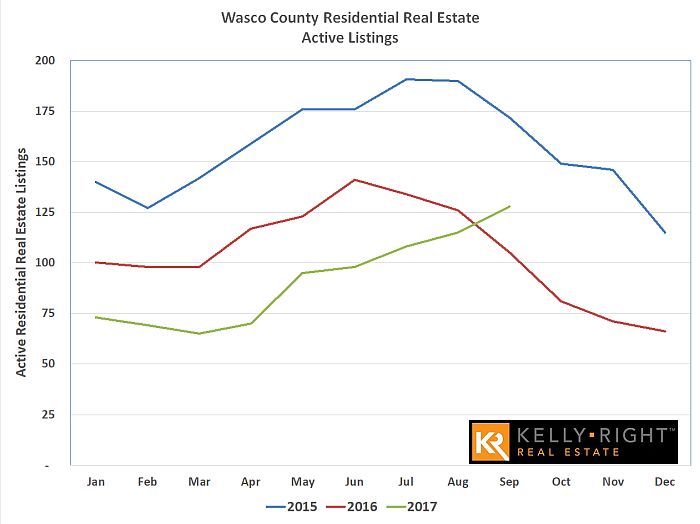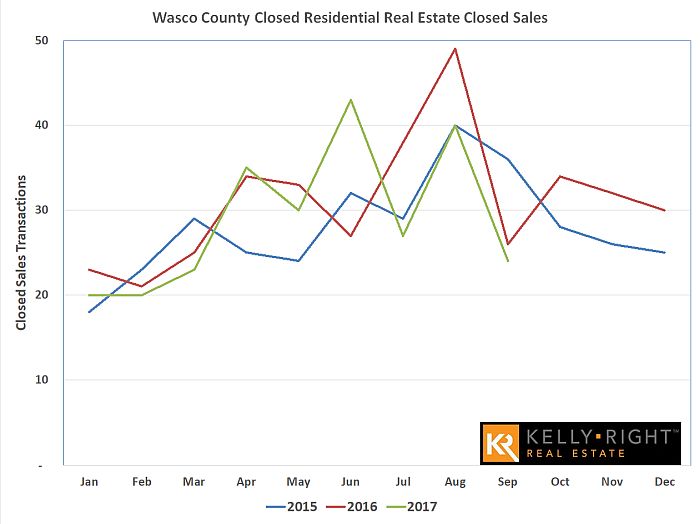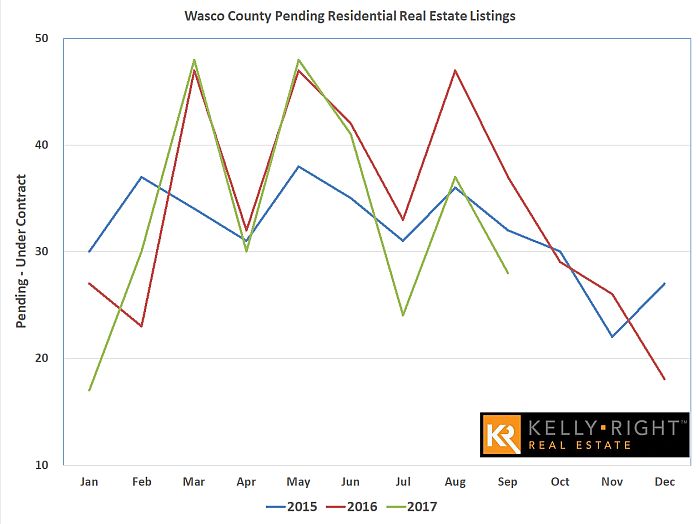 This is favorable for buyers as more inventory (more homes) means more choices with Sellers seeing more competition from other properties.
The average sales price for Wasco County in September 2017 was $224,000 versus $242,900 in August 2017. This is a decrease in average sales price of 7.8% from the prior month. The lower average sales price reflects the increased inventory providing buyers more choices.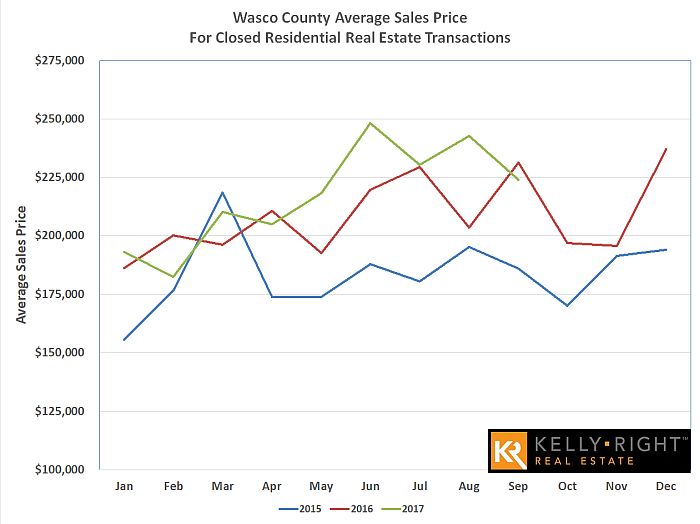 The September 2017 Average Sales Price in the Wasco County real estate market ($224,000) decreased by 3.2% compared to September 2016 ($231,400). The prior 4 months, May through Aug 2017, saw the highest average sales prices since January 2015. We will have to wait to see if this is a blip in the trend or it is a significant change towards flattening or decreasing sale prices.
During September 2017, Closed Home Sale properties spent an average of 67 days on the market in Wasco County, which is approximately the same as in August 2017 (70 days). However, both August and September 2017 average days on market is up from the July 2017 51 days on market, an increase of approximately 34%.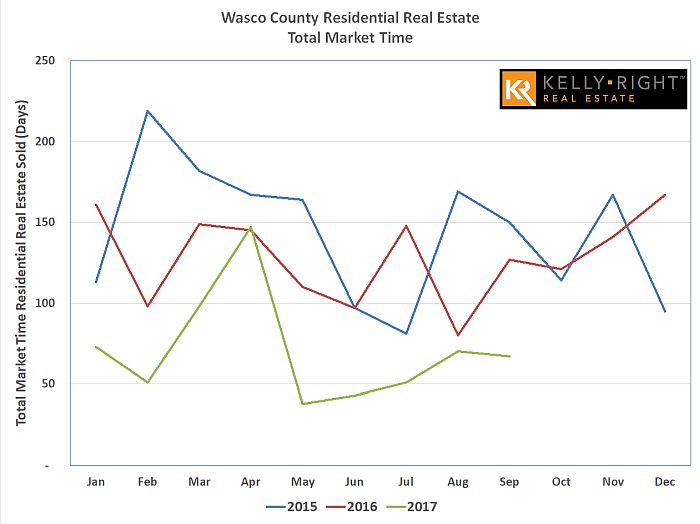 Kelly Right Real Estate provides expert real estate services to residential buyers and sellers in Wasco County. Contact me today, (541) 402-1219, for more information on Wasco County real estate and for professional assistance navigating this complex home sales market.