This is a quick overview of the real estate market in Wasco County for October 2018. Home inventory remains low (2.7 months), with average* sales and median* sales prices continuing to increase significantly over the prior year period.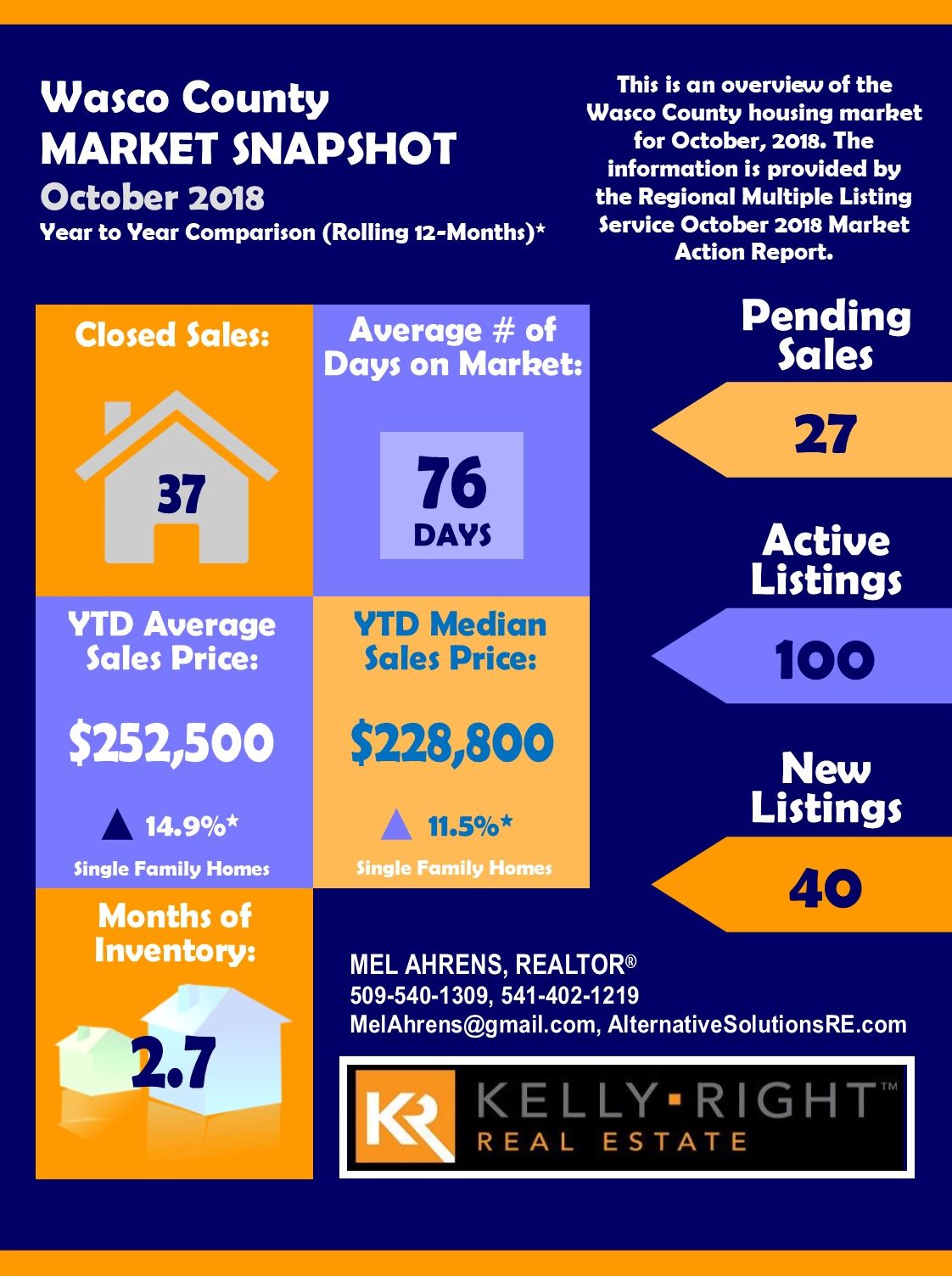 If you would like to look at the market for your specific home, please email me or call me at (541) 402-1219 or (509) 540-1309.
*Note - The average and median sales prices are calculated on a rolling 12-month basis. This smooths out the monthly variability and provides a truer trending result for the time period being reviewed.
Recent Blog Posts
Hood River County November 2018 Real Estate Report
Hood River County October 2018 Real Estate Market Report
Where Are Interest Rates Headed?
Thinking of Selling in Spring 2019?
2 Myths Holding Back Home Buyers