This is a quick overview of the April 2019 Wasco County Real Estate market. The average* sales price has INCREASED 14.1% compared to April 2018. The median* sales price has INCREASED 13.8% compared to April 2018. Prices for homes are higher than they were a year ago.
Home inventory for April 2019 increased to 3.3 months, a 27% increase over March 2019 (2.6 months) and 34% below February 2019 (5.2 months inventory). A normal real estate market typically has 6 months of home inventory.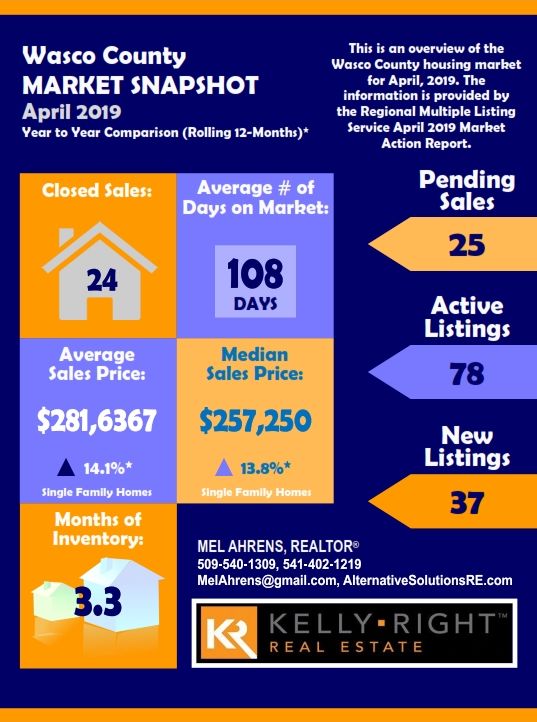 If you would like to look at the market for your specific home, please email me or call me at (541) 402-1219 or (509) 540-1309.
*Note - The average and median sales prices are calculated on a rolling 12-month basis. This smooths out the monthly variability and provides a truer trending result for the time period being reviewed.
For additional information on the real estate market in Hood River County and Wasco County, please follow the links below: